+

Series
The List
Hear about upcoming shows. We aim not to send more than one update per week.
About
Connect
Biophilia
Thursday June 22nd, 5-9 pm
By appointment thru July 29th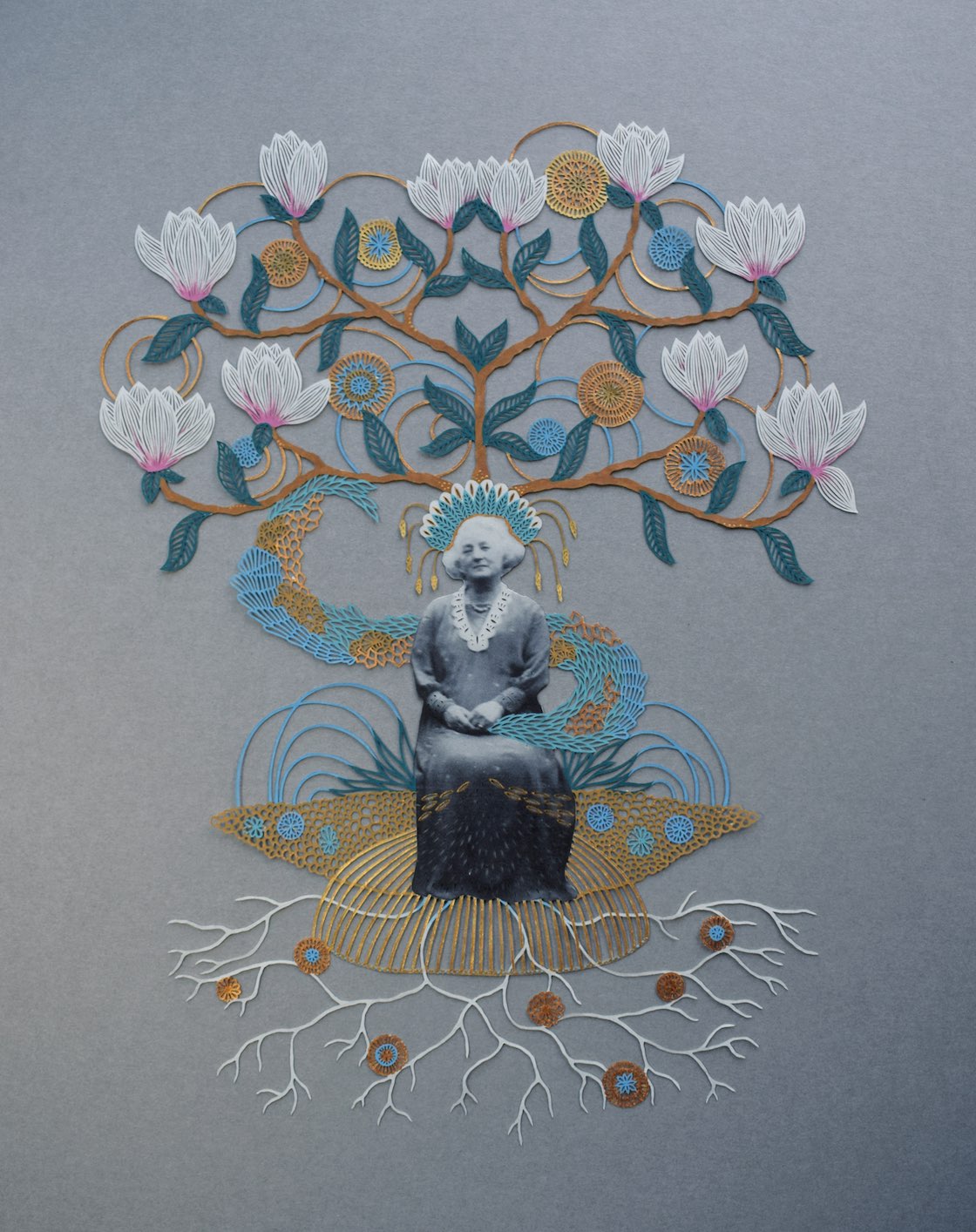 Heron Arts is pleased to announce the premiere solo exhibition of Pippa Dyrlaga, a master paper artist from Yorkshire, England. Pippa was a bright star in the popular exhibition "Paper Show" at Heron Arts last summer. Ceremoniously, Heron Arts welcomes the artist back to San Francisco for her first solo show in the United States. This body of work features intricate hand-cut paper works both new and old, together for the first time, crowned by a suspended enchanting installation. The opening reception for BIOPHILIA is Thursday, June 22nd, 2023 from 5-9pm, where the artist will be in attendance. The exhibition is free and open to the public until July 21st, 2023 by appointment only.

Biophilia is the theory that humans possess an innate tendency to seek connections with nature and other forms of life, and a love of other living things deeply ingrained in our existence as beings on earth. The biophilic design principles delve into the relationship between nature and introducing it into our man made structures, i.e. the gallery space, and how this coalescence benefits our physical health and mental well-being.

Pippa begins her work like a skilled surgeon, armed only with her scalpel and pencil. Her delicate paper incisions stretch for long hours and become a meditative route for nostalgia in nature where she has spent most of her life in rural England. The artist allows her imagery to float between waterside memories of growing up on a boat, to quiet moments rooted in childhood wonder, immersed among the plants and animals in her grandparent's garden.

Although paper-cut art has been recognized as an ancient traditional practice dating back to the 4th century in China, Dyrlaga's unique application with subject matter using these techniques transmutes the work into a contemporary realm. Her pieces seem to effortlessly play with tangible narratives entwined with dreamy untouched and unscathed aspects of the natural world, a place we all wish to retreat to. Drawing with carved paper allows for layering and sculptural effects, defying the 2-dimensional feather-light weight of paper contributing to the ethereal. Four 3-dimensional works will also be on display, as well as introducing a trompe l'oeil aspect of shadow play into the physical space of the gallery walls.

There is no doubt, BIOPHILIA is paramount to patience and an obsessive process, one that Dyrlaga finds joy in repeating over and over again in quaint solitude, much like a fairytale. The installation "Breeze" provides the perspective of a bug's eye view. The viewer will witness 100 cascading dandelion seed pods swirling down from the ceiling, each wisp being a hand-cut single piece of paper. The artist's wish now is to see and share her work in this expansive breadth of space to allow for another story to unfold outside of their element.

Works