+

Series
The List
Hear about upcoming shows. We never send more than one update per week.
About
Connect
hello@heronarts.com
7 Heron St, SF CA

Currently closed due to COVID-19. We encourage everyone to take all available measures to self-quarantine and reduce the spread of the SARS-CoV-2 virus during this critical period.
Eidolon Vessel
Lauren YS
Postponed due to COVID-19, dates TBD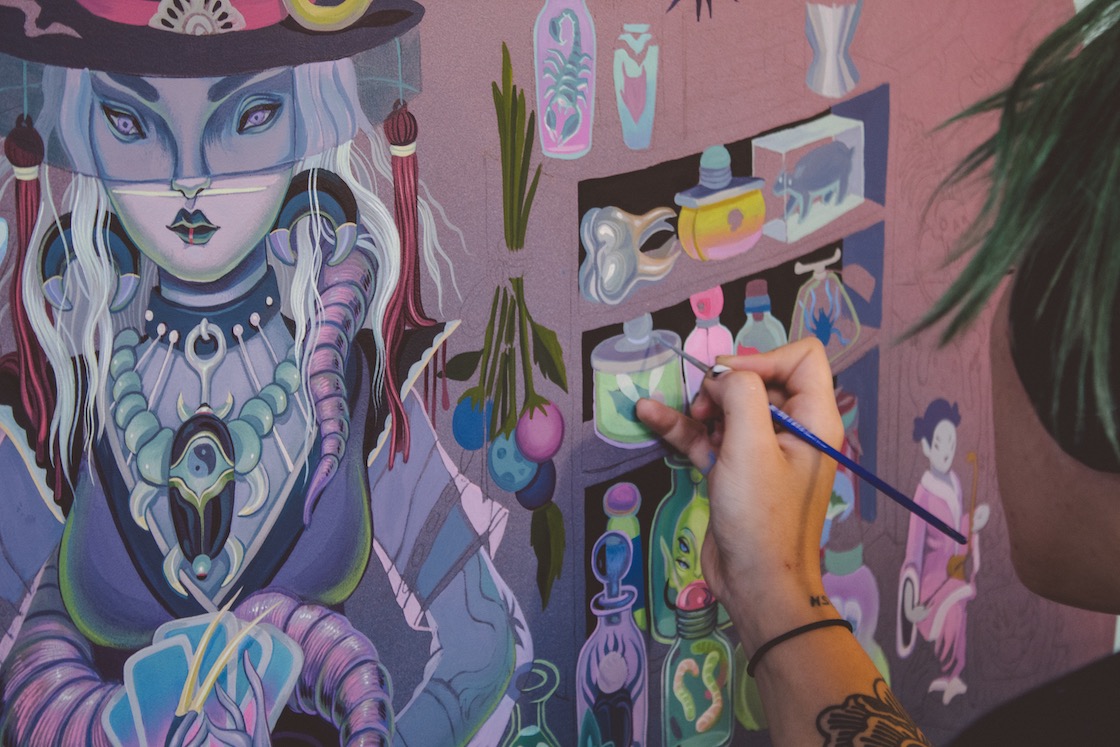 Heron Arts welcomes Lauren YS for a solo exhibition, dates TBD. Eidolon Vessel refers to the myriad physical vessels depicted in the artist's paintings, but also the mind and body as vessels for trans-generational storytelling. Rendered in the artist's signature style of hyper-chroma Sci–Fi futurism and asian iconography, "Vessel" is a meditation on loss, heritage, links between women, isolation, death and identity.