+

Series
The List
Hear about upcoming shows. We aim not to send more than one update per week.
About
Connect
Embodiment
Opening Saturday April 16th 2-6pm
Contemporary dance performance May 14th 4-6pm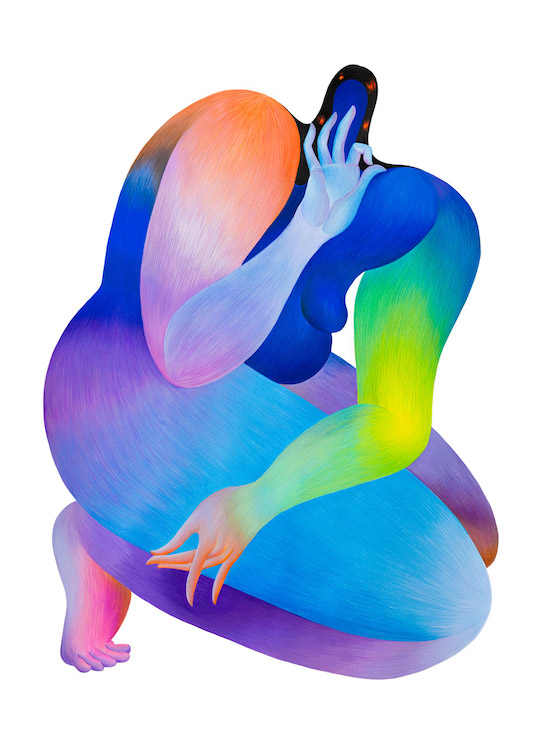 Heron Arts is pleased to announce the group exhibition Embodiment by Amy Sol, Bakpak Durden, Carmen McNall, Chad Hasegawa, Chiaozza, Haoyun Erin Zhao, Hanna Lee Joshi, Helice Wen & Rubén Sanchez. Embodiment asks artists to analyze how the elements of design (shape, color, space, form, line, value, and texture) transcend the sum of their parts in a cohesive composition. How do they rely upon and inform each other to bring a piece to life. Haoyun Erin Zhao will give a short artist talk about her installation work at 4pm at the opening reception, which is Saturday April 16th from 2-6pm.

The work ranges from abstract to hyper-realistic and varies dramatically stylistically, but is united in emoting a certain other-worldliness. Across the spectrum, these artworks succeed in making the incorporeal tangible. The works presented communicate very specific moods, emotions, or feelings through color, style, texture, and surrealist/fantastical elements. Each piece is an opportunity to investigate the how and why of connection through these shared emotions.
Works