+

Series
The List
Hear about upcoming shows. We aim not to send more than one update per week.
About
Connect
Paper Show
Saturday July 9th 4-7pm
Artist Talk August 2nd 5:30-7pm
Appointments through August 6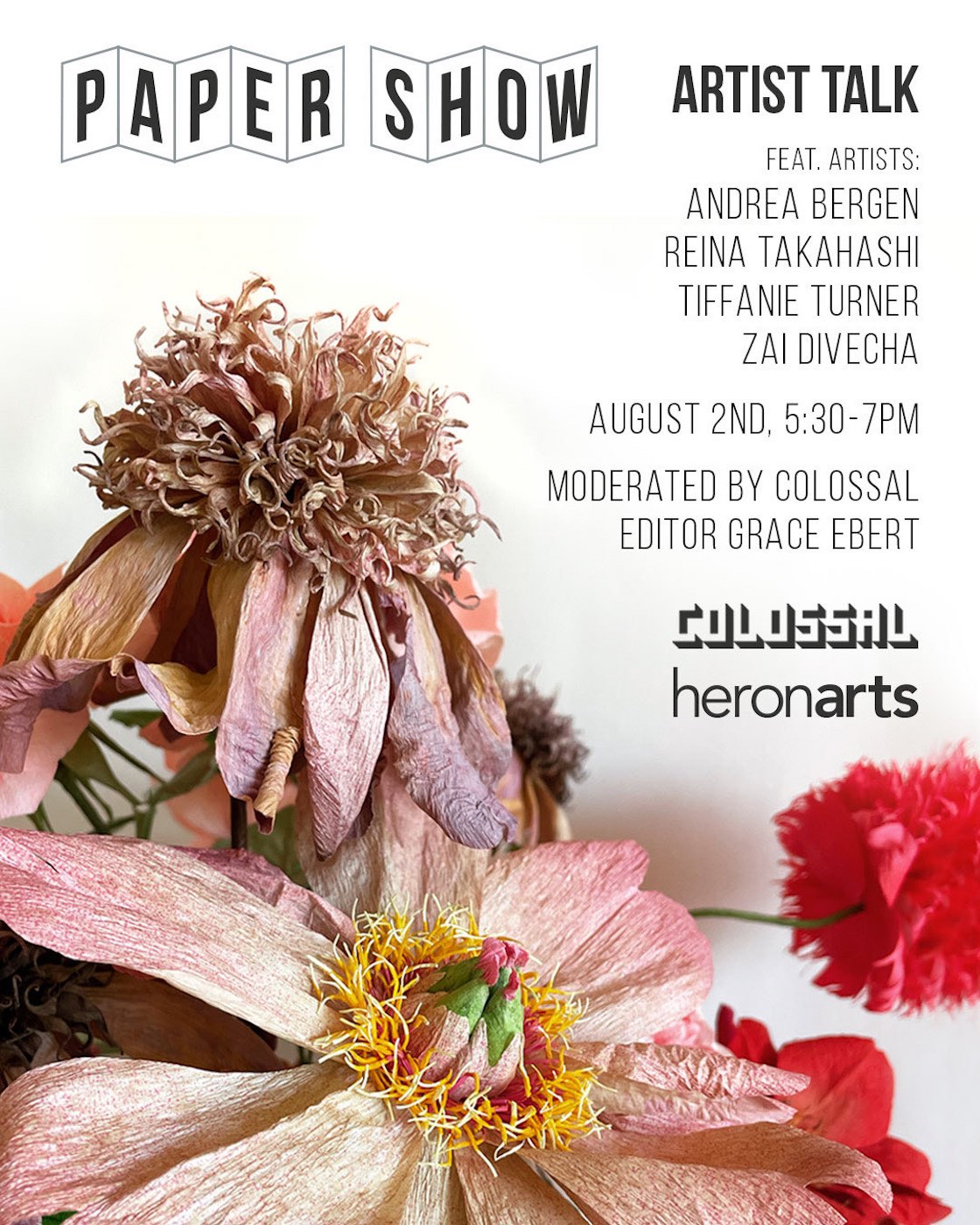 Heron Arts is pleased to announce the group exhibition Paper Show by Ale Rambar, Andrea Bergen, Christine Kim, Hari & Deepti, Huntz Liu, Judith + Rolfe, Julia Ibbini, Pippa Dyrlaga, Reina Takahashi, Roberto Benavidez, Sara Rayo, Tiffanie Turner, Yuko NIshikawa, and Zai Divecha. The exhibition will be on view at Heron Arts until August 6, 2022. Paper Show looks into a variety of ways artists exclusively use paper to create works of art. The opening reception for Paper Show is on Saturday, July 9th, 2022 from 4-7pm and is free and open to the public.

In our increasingly digital society, the humble sheet of paper often no longer receives the appreciation it deserves. For centuries, paper was the vessel most responsible for mass communication. Without it, there was no way to efficiently and reliably record stories, share news, spread ideas, or communicate over long distances. Paper's place in the art world is equally as important. Most often, paper is seen just as a base medium, with paint or ink on it carrying the story or message. But in Paper Show, the paper itself becomes the real champion, used to directly construct images and narrative.

Paper Show aims to highlight a range of paper's possibilities, in which it is the star rather than the stage. Paper is one of the most accessible materials to artists, but the ways it may be manipulated can vary dramatically depending on its type. Paper that responds well to folding may not respond at all well to tearing, cutting, or paint. Each artist treats paper with a unique approach, and many of these artists employ very specific kinds of paper to create their desired effect. Some artists focus on abstraction while others are figured-based. With no paint or drawing whatsoever, these artists call upon craft and precision to create extremely detailed and often hyper-realistic works of art.
Works