+

Series
The List
Hear about upcoming shows. We aim not to send more than one update per week.
About
Connect
Bond and Art: Shaken and Stirred
Sunday April 15th, 4pm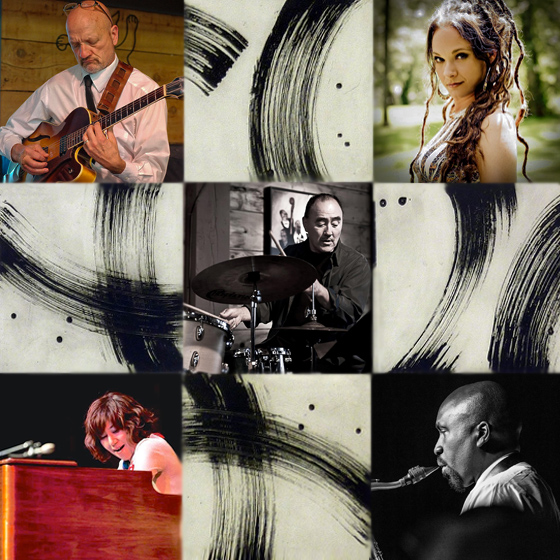 Heron Arts is pleased to host Bond and Art: Shaken and Stirred, a unique celebration of the fluid and interpretive storytelling nature of jazz and abstract art. Come enjoy the music of James Bond from local jazz musician Akira Tana and his Secret Agent Band surrounded by the striking and expressive art of local abstract painter Elizabeth Tana. This is a family-friendly event and children under 13 are admitted free.

Celebrated Bay Area jazz drummer Akira Tana and his Secret Agent Band — including vocalist Nashville-based Annie Sellick with James Mahone on sax, Jeff Massanari on guitar, and Midori Ono, organ — delve into the world of Bond (… James Bond), shaken and stirred, with lush arrangements that reimagine "Nobody Does It Better," "Live and Let Die," "Goldfinger," and more. Says Tana, "The music from the James Bond films are a perfect vehicle for jazz interpretation. The tunes are globally recognized and are very accessible to listeners not familiar with the jazz idiom."

Like the jazz, Elizabeth Tana's art tells its own story and often starts fluidly, taking form quickly and spontaneously without restriction to a perfectly fixed idea. Elizabeth Tana's art catalogs memories and images from her early journey to San Francisco from northern China, a recognizable immigrant story for many in the United States. Elizabeth's art has been featured in galleries across the world, in various US Embassies in Asia and has been selected for the print and photography collection in the United States Library of Congress.

We are additionally excited to feature an opening musical set from The Tokyo Combo, a youth jazz group based in the San Francisco Bay Area. Their members are from all around the Bay, including Pleasanton, Palo Alto, Half Moon Bay, and Los Altos. The members of the group (Jerry Qin, Skylar Tang, Allison Zone, Sara Gorman, and Akhil Joondeph) are between the ages of 12 and 15 and met at the prestigious Stanford Jazz Workshop. Their repertoire is a combination of well-known jazz standards as well as lesser known and original compositions.