+

Series
The List
Hear about upcoming shows. We aim not to send more than one update per week.
About
Connect
Saturnalia Regalia
One Found Sound
Friday December 8th, 7:30-11pm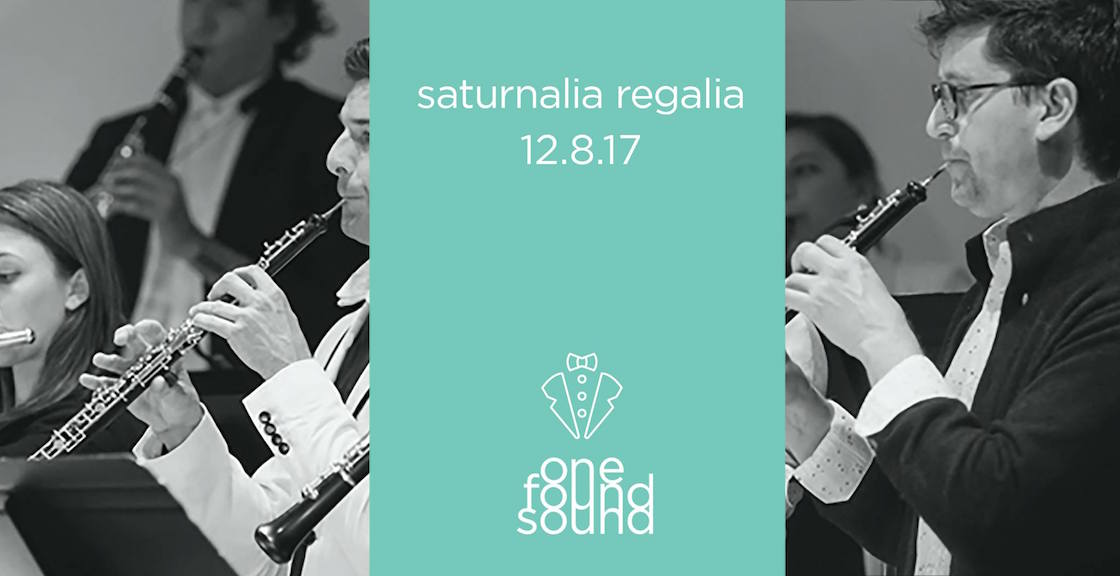 One Found Sound's 5th birthday season continues, with a program featuring Jean Phillipe Rameau's "Overture from Naïs," Johannes Brahms' "Serenade No. 2" and Alberto Ginastera "Variaciones Concertantes." An afterparty will follow the performance.

One Found Sound is a conductorless, collaborative, chamber orchestra on a mission to break down the barriers of the classical music stigma; to bring it back to its glory days of boisterous audiences and the thrill of discovering something new with each note. Deconstructing the typical hierarchical structure of the classic orchestral model, the artistic vision of One Found Sound is placed collaboratively in the hands of its members. Their performances invite the audience to feel the same tension and release, happiness and sorrow, struggle and triumph as those performing.