+

Series
The List
Hear about upcoming shows. We aim not to send more than one update per week.
About
Connect
On Your Mark
CCA Furniture Design Program
Saturday May 6th, 6-9pm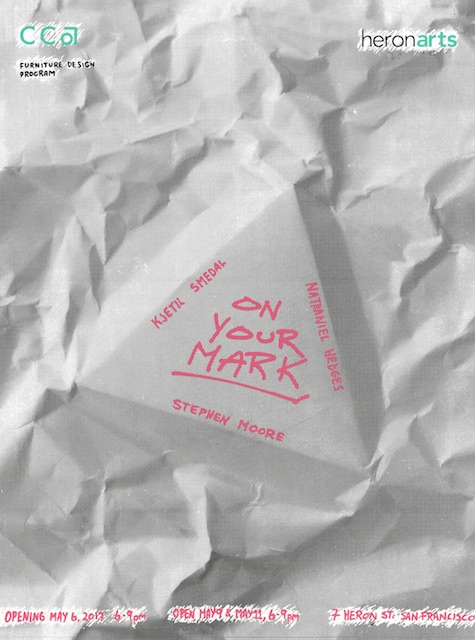 The CCA furniture design program returns to Heron Arts for the graduating student exhibition, with installation work from Kjetil Smedal, Nathanial Hedges and Stephen Moore. The opening reception is Saturday May 6th from 6-9pm. The exhibition will additionally be open for viewing from 6-9pm on Tuesday May 9th and Thursday May 11th.