+

Series
The List
Hear about upcoming shows. We aim not to send more than one update per week.
About
Connect
2-Day Rental
The Beehive Society
September 13th + 14th, 6-10pm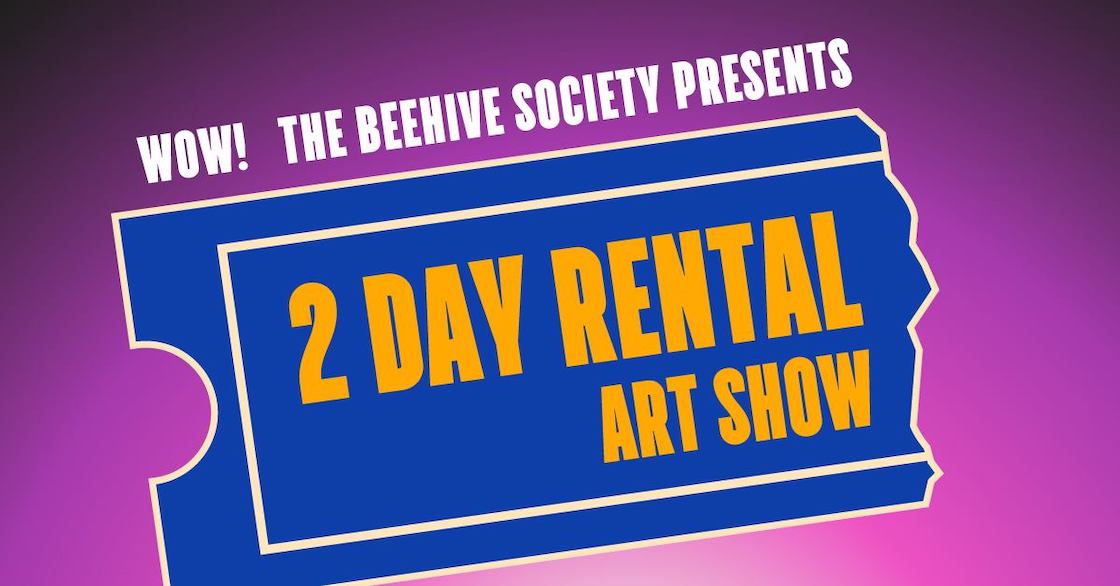 Everyone pile into the car, we're going to the video store! Browse the aisles, pick out your favorite movie on VHS and don't forget to stock up on candy and popcorn too! For one weekend only, we're bringing back the 90s movie rental experience, with an art twist.

"2-Day Rental" is a two-day art event from The Beehive Society held on Friday, September 13th and Saturday, September 14th (from 6-10pm) each night at Heron Arts in SF.

~40 artists are paying tribute to their favorite nostalgic movie by creating original works of art on vintage VHS tapes. You'll find yourself thinking "Wow What a Difference!" when you walk through these video aisles and transport yourself back to the days before Netflix.