+

Series
The List
Hear about upcoming shows. We aim not to send more than one update per week.
About
Connect
Chromatherapy
Closing Saturday February 27th 10am-2pm, masks required, maximum simultaneous capacity 20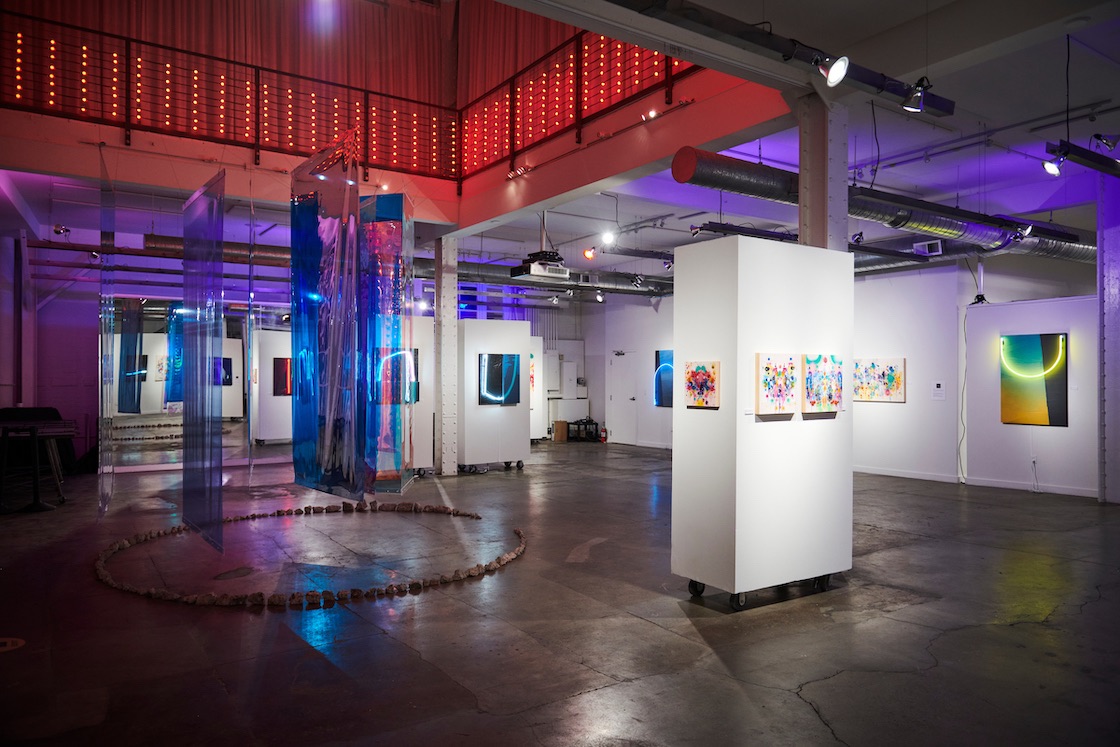 Heron Arts is pleased to announce the two-person exhibition Chromatherapy featuring Erik Otto and Liz Tran. The exhibition explores the use of color and how it affects emotions. The virtual opening reception for Chromatherapy is Saturday, December 12th, 2020, from 4-9pm and is free and open to the public. In-person dates will be scheduled pending further updates to SF's COVID status. A panel discussion between the artists and Laura Guido-Clark (Love Good Color) will be hosted by Beyond The Studio online via Zoom on January 21st from 4-5pm PST. We are also pleased to present a feature video of the exhibition.

Celebrated color field painter Mark Rothko once said, "A painting is not a picture of an experience, but is the experience." In Chromatherapy, artists Erik Otto and Liz Tran use color as a narrative tool to express feelings and mood states. Color has the power to evoke many sentiments, as well as to create a sense of action. Chromatherapy explores the intentionality of color choices in artwork, how it is used to help us understand our surroundings and selves, as well as to provoke change, emotion, and action. 2020 has been filled with many hurdles. The artists take into account the events of the year to create a playful, soothing, and reflective exhibition and experience.

Looking even more deeply into the emotions of color, we are working with Laura Guido-Clark, founder of LOVE GOOD COLOR®. Laura will analyze Otto and Tran's artwork based on her theories of color and emotion through her color system, LOVE GOOD COLOR® which empowers people to use color as a tool to design and evaluate products and environments for emotive impact. Laura is also the founder of Project Color Corps, a volunteer nonprofit organization dedicated to creating change by painting under invested neighborhoods with color and patterns that impart positive messages of optimism and hope. A percentage of artwork proceeds will go towards Project Color Corps.

Accompanying the exhibition will be a sound experience by Unicorn Heads. The sounds by Unicorn Heads will be a modern composition of mood music - evocative, stirring, and emotional. Original music to aimed to enhance the listener's mood and the aural environment. Connor O'Sullivan (Unicorn Heads) is an accomplished music producer with over a decade of experience in the audio post-production industry, drawing from a diverse musical background producing Americana, rock, indie-rock, country, folk, dance, electronic, post-rock, IDM, ambient, and orchestral music.

Works