+

Series
The List
Hear about upcoming shows. We aim not to send more than one update per week.
About
Connect
Eidolon Vessel
Gallery Hours Saturday July 31st / Aug 7th 11am-3pm
Closing Reception Saturday August 21st 11am-4pm, w/ workshop from 2-4pm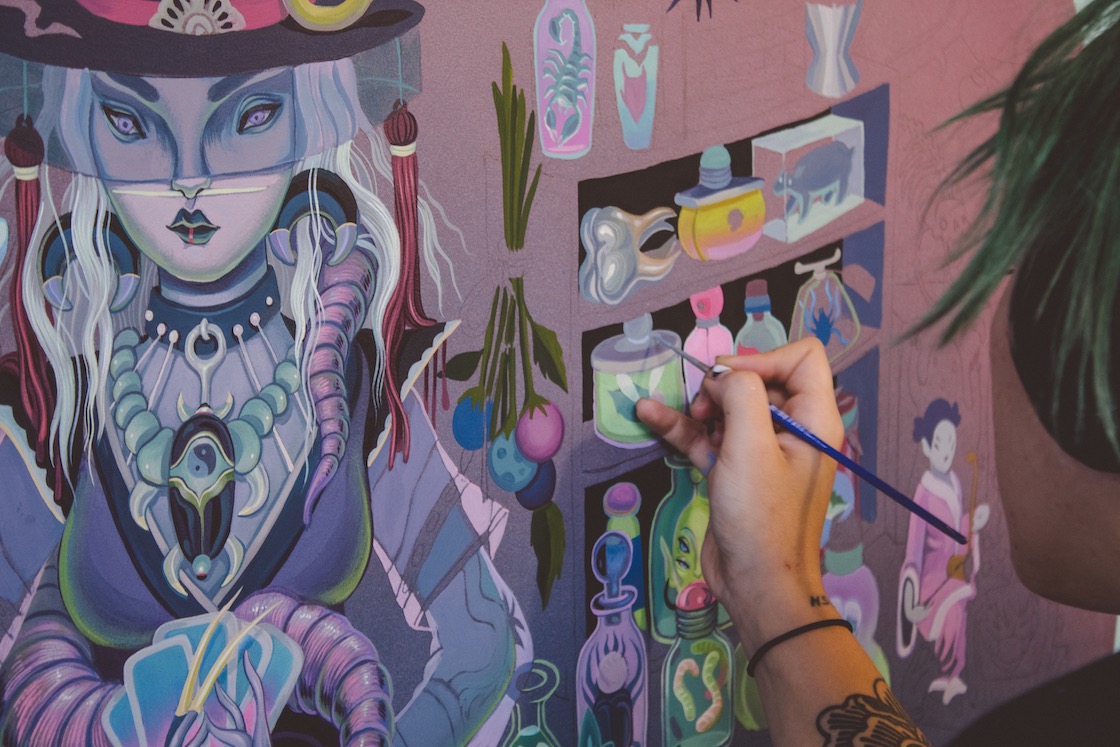 Heron Arts welcomes Lauren YS for a solo exhibition, opening Saturday July 10th. Eidolon Vessel refers to the myriad physical vessels depicted in the artist's paintings, but also the mind and body as vessels for trans-generational storytelling. Rendered in the artist's signature style of hyper-chroma Sci–Fi futurism and asian iconography, "Vessel" is a meditation on loss, heritage, links between women, isolation, death and identity.
Works