+

Series
The List
Hear about upcoming shows. We aim not to send more than one update per week.
About
Connect
Great Paintings / Gross Profits
Wednesday March 15th, doors 7pm lecture 7:30pm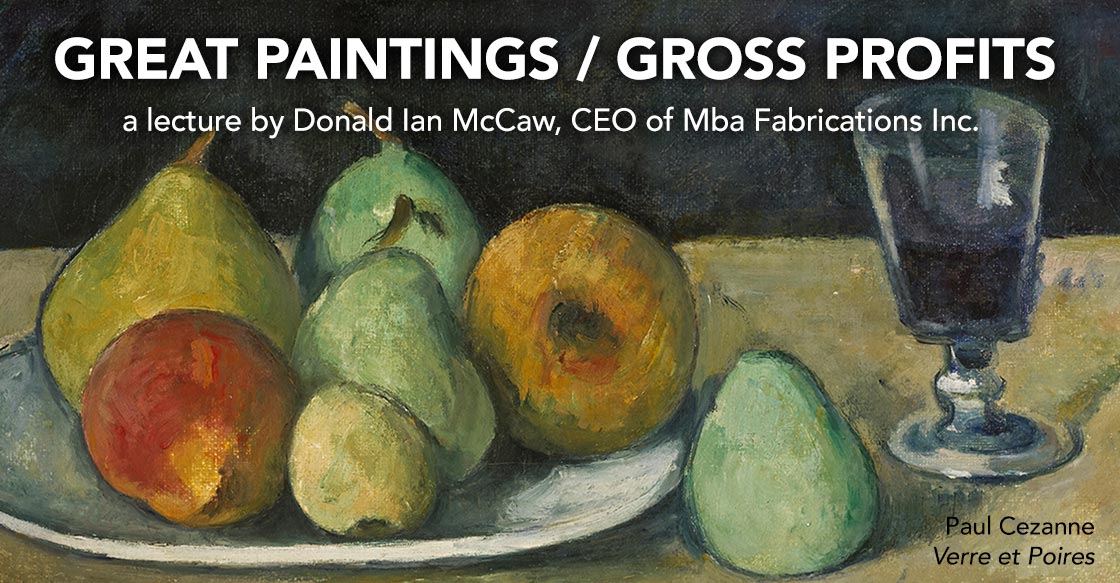 Following on the strong reception of the recent ARTPAK West Coast Launch, Donald Ian McCaw will present a lecture on the development of the fine art business, entitled "Great Paintings, Gross Profits." CEO of Mba Fabrications Inc., North America's Leading Corporate Producer of Fine Art, Donald will share a wealth of insights gleaned from his company's detailed analysis of historical industry trends, as well as their ongoing engagement with user testing and modern market research.

The ARTPAK materials will be on display, along with other fine art products from Mba Fabrications Inc. This event is free and open to the public from 7pm, the lecture will begin at 7:30pm.