+

Series
The List
Hear about upcoming shows. We aim not to send more than one update per week.
About
Connect
Harmony @ Home
CONTEXT Art Miami, Booth C221
December 5th-10th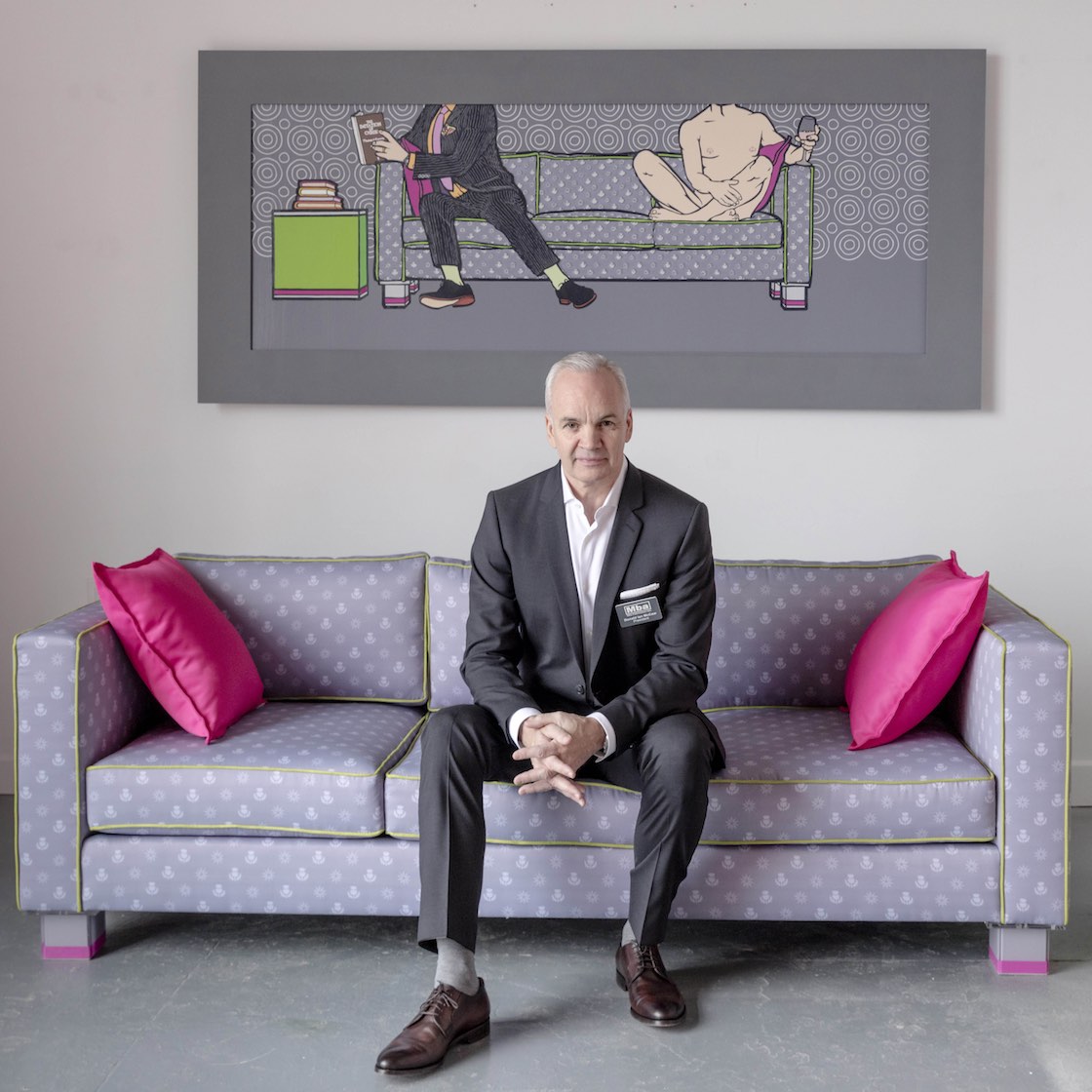 You enter a booth at an art fair where you're greeted by two businessmen. One owns a furniture manufacturing company, the other is CEO of what he calls "North America's leading corporate producer of fine art." Surrounded by samples of their products, they describe a joint venture pairing colorful acrylic paintings with perfectly matched sofas and tables. Their goal? Create a truly one-stop home decorating solution. The two men are so sincere, and the idea seems so reasonable, but is it for real?

Canadian artist Donald Ian McCaw will debut a new performance/installation called HARMONY@HOME at CONTEXT Art Miami 2017. Following on the success of ARTPAK in 2014 and Deep Earth Asset Depository in 2016, McCaw will interact with visitors in character as the CEO of the fictional art-making company Mba Fabrications Inc. He will be joined by Joshua Goldbard portraying Alan Diamond, CEO of Situation LAMANA Custom Furniture. Together, they will explain how they used cutting-edge science to resolve the many technical challenges involved in making HARMONY@HOME possible.

This piece - complex, participatory, improvisational - explores the always uncomfortable relationship between art and business. Its open-ended theatricality invites collaborative exploration between artist and audience.
Works