+

Series
The List
Hear about upcoming shows. We aim not to send more than one update per week.
About
Connect
Instinctual Drift
Saturday November 5th, 6-9pm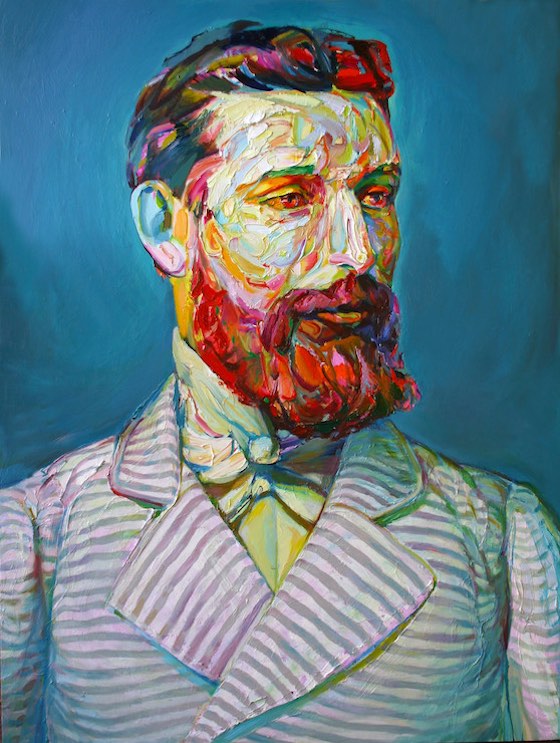 Heron Arts is pleased to present Instinctual Drift, a one night only four person exhibition featuring Aaron Smith, Brad Woodfin, Jason Houchen and Valerie Pobjoy. The exhibition is curated by Aaron Smith and Alix Sloan with a portion of the proceeds to benefit the Movember campaign to raise money and awareness for men's health issues. Instinctual Drift opens on Saturday November 5th, 2016 with an opening reception from 6-9 PM. The exhibition is free and open to the public for one night only.

The term "instinctual drift" or "instinctive drift" is defined by Wikipedia as "the tendency of an animal to revert to instinctive behaviors that interfere with a conditioned response. The concept originated with B.F. Skinner's former students Keller Breland and Marian Breland when they tried to teach a raccoon to put tokens into a piggy bank. Instead, the raccoon drifted to its instinctive behavior of putting the tokens on the ground or turning them over in its paws, as they often do with food."

Instinctual Drift aims to celebrate the idea of letting your flag fly high and proud. We are all born differently and we can fight to fit in or we can be accepting of ourselves and those around us. People can try to change us, but we cannot fight who we are and in the end it will not work. The artists selected for this exhibition embody this idea in their work, lifestyles and personalities.