+

Series
The List
Hear about upcoming shows. We aim not to send more than one update per week.
About
Connect
Scope 2016
Scope Miami, Booth H05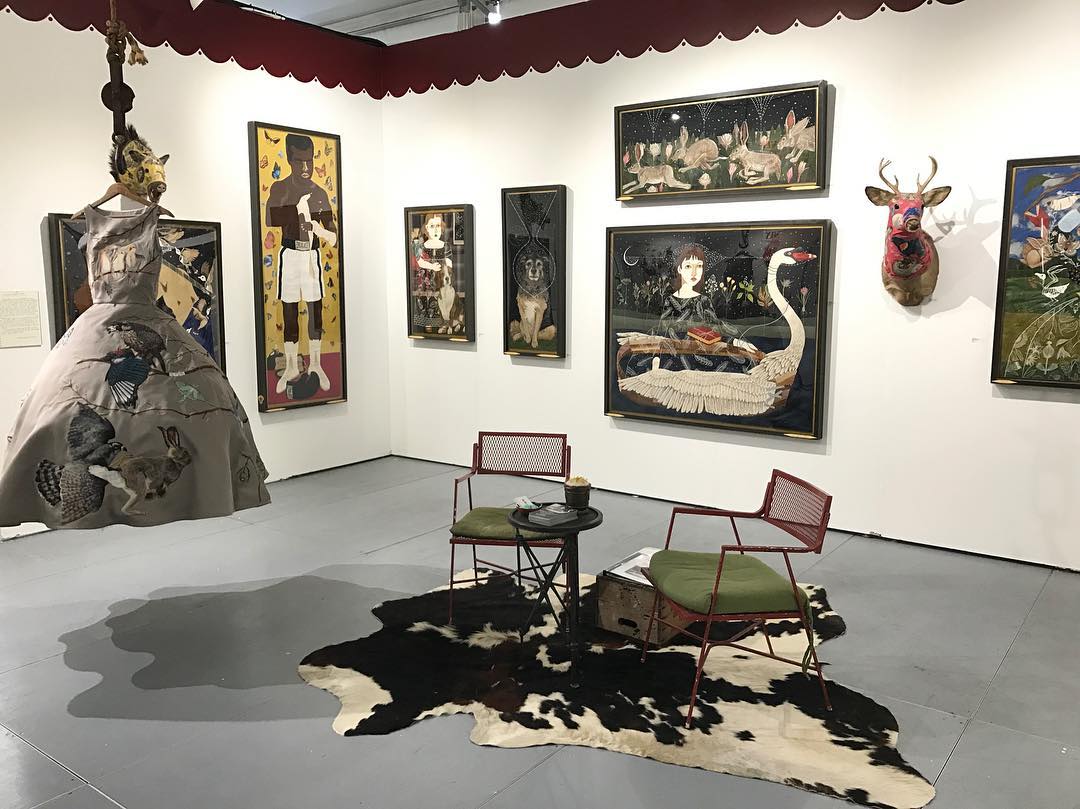 Chris Roberts-Antieau has developed a career based in craft to inform her contemporary social practice. Her mastery of machine embroidery has brought her international recognition as an outsider artist and visionary maker. However, her art is not limited to technical accomplishment. Displaying her work in an on-going exhibition in the New Orleans' French Quarter, her gallery encourages visitors to experience connection and the human condition through illustrated tapestries, taxidermy and whimsical murder scenes. As visitors explore and discover, Antieau has curated a sensory experience which often transforms the space acoustically and texturally. Tom Waits, birds of prey, nods to pop culture and serial killers lead the audience to consider their identities and opinions, and to move through the space as collaborators.
Works