+

Series
The List
Hear about upcoming shows. We aim not to send more than one update per week.
About
Connect
Open Color Presents: The Secret Paths to Marina Fini
Gallery Hours MWF 4-7pm
Closing Saturday July 29th, 7-11pm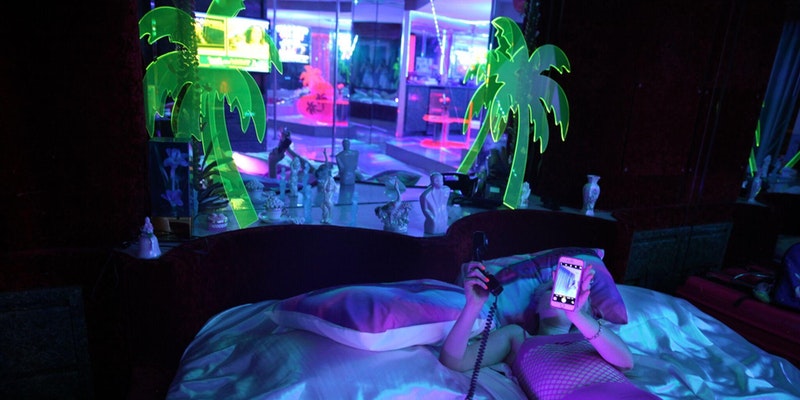 Open Color will present its third quarterly event on July 15th at Heron Arts in San Francisco, this time featuring the otherworldly Marina Fini. Fini's latest exhibit, The Secret Paths to Marina Fini, is rooted in humans' digital search for unattainable elements of nature. Online media's saturation of nature-related content cannot satiate the desire for organic connection with our surroundings, and Fini will illustrate this theme through new works of art alongside interactive components.

The installation will sit inside a lush indoor jungle full of palms, cacti and other plant life, complete with hidden altars of Fini's signature plexiglass pieces. Illuminating neons and converted vintage computers spilling over with natural imagery will also be present amongst the flora, serving to highlight Fini's juxtaposition of the natural and the digital.

Additionally, guests will be treated to raw organic food and innovative spirits as an extension of Fini's artwork.