+

Series
The List
Hear about upcoming shows. We aim not to send more than one update per week.
About
Connect
SUMMER
Saturday June 5th 4-8pm
Gallery Hours with Kristin Farr, Friday June 25th 5-7pm
Closing July 3rd 10am-1pm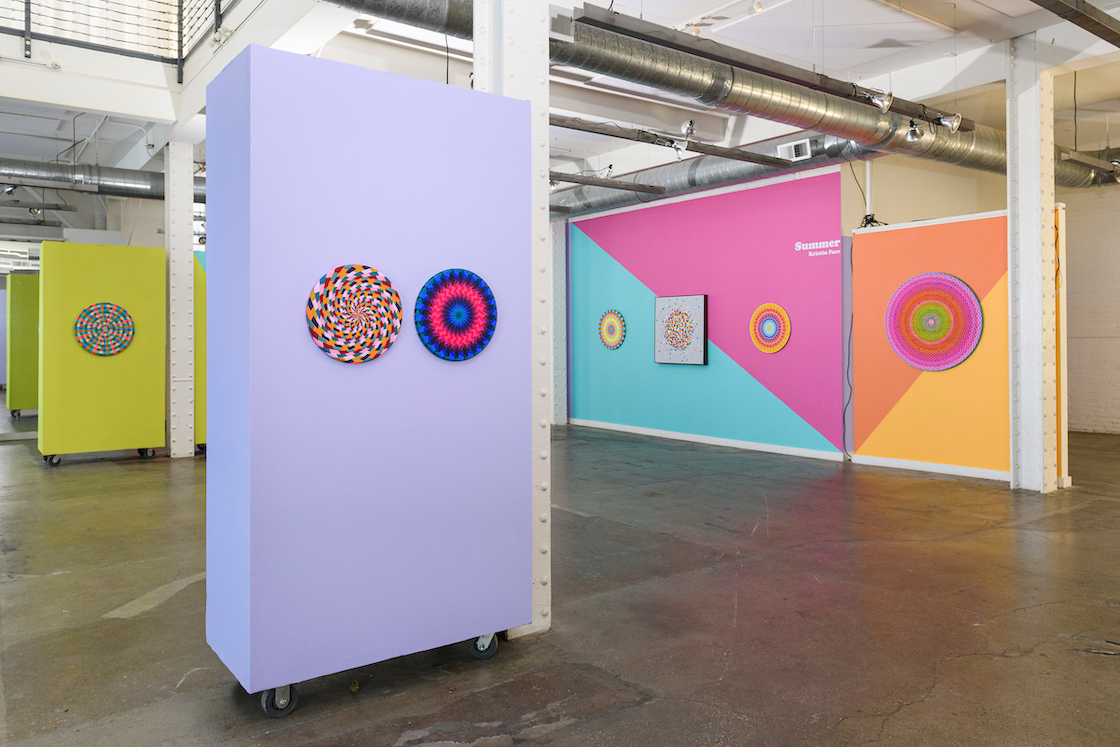 Heron Arts is pleased to announce the solo exhibition SUMMER by Kristin Farr. The opening reception for SUMMER is Saturday, June 5th, 2021, from 4-8pm and is free and open to the public. The exhibition will be on view at Heron Arts until July 3rd, 2021.

SUMMER is a retrospective of the last five years from Bay Area-based artist Kristin Farr. The exhibition will feature new works, a site-specific installation, and a collection of specific paintings from the last five years. The artist intends to include these works as an examination of her artistic practice and its evolution. It will impress upon the viewer ideas about what the future holds for the artist - feelings of optimism, warmth, and welcoming, akin to what the summer season represents.

Kristin Farr draws inspiration from her family legacy with Pennsylvania's "hex signs" and other folk art practices. These practices are said to bring good luck and protection to their surroundings. Kristin is inspired by synesthesia, a perceptual phenomenon in which the distinctions between multiple senses are blurred, and multiple senses are involuntarily ignited simultaneously. The artist employs a multidisciplinary approach, as an embrace of the synesthetic experience with a primary focus on color's ability to achieve this effect.

Works