+

Series
The List
Hear about upcoming shows. We aim not to send more than one update per week.
About
Connect
Press Release
Heron Arts Presents
The New Orleanian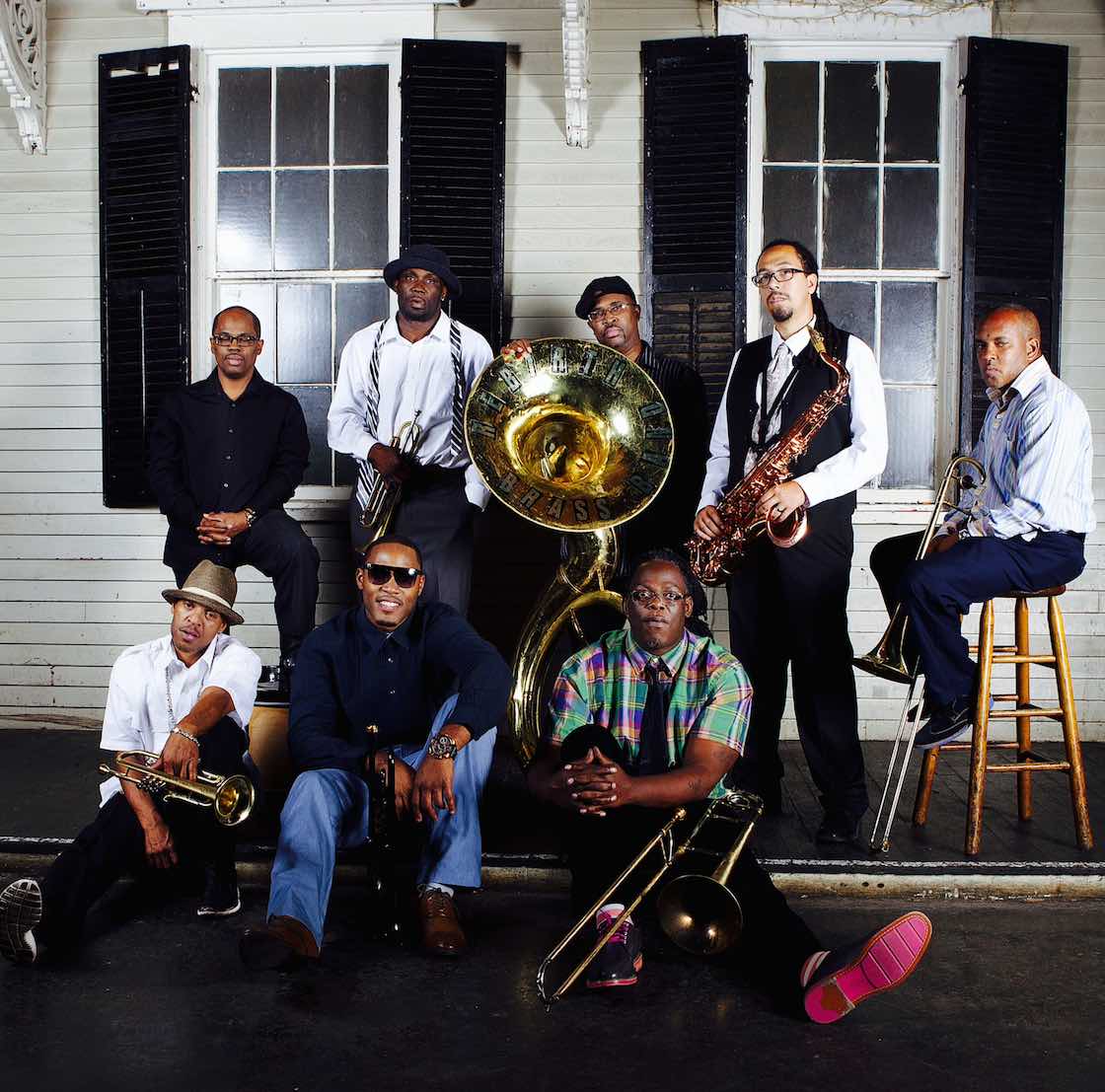 November 7th, 2015 @ Heron Arts, 6-11pm
7 Heron Street, San Francisco, CA 94103
Heron Arts is pleased to present The New Orleanian, A Nola-inspired art, music, food, and spirits experience. We are honored to be partnering with the New Orleans Musicians' Clinic, a non-profit organization providing medical care and social services to musicians based in New Orleans. Together, we are proud to bring the Grammy award winning Rebirth Brass Band to Heron Alley in the SOMA district of San Francisco. Join us on November 7th, 2015 from 6-11pm at Heron Arts (7 Heron Street, San Francisco, 94103), where we will be closing traffic on the alley to welcome Rebirth and all other things Nola.
Whether seen on HBO's Treme or at their legendary Tuesday night gigs at The Maple Leaf, the Rebirth Brass Band is a true New Orleans institution. Formed in 1983 by the Frazier brothers, the band has evolved from playing the streets of the French Quarter to festivals and stages all over the world. "Rebirth can be precise whenever it wants to," says The New York Times, "but it's more like a party than a machine. It's a working model of the New Orleans musical ethos: as long as everybody knows what they're doing, anyone can cut loose."
Philip Frazier credits the Musicians' Clinic for saving his life after Hurricane Katrina. A portion of all sales will be donated to the Musicians Clinic in support of their endless efforts and contributions to musicians in New Orleans.
In tandem with this unique musical presentation, Heron Arts continues on its mission to promote and exhibit compelling contemporary art. On November 7th, we invite you to arrive early and view a curated group show presented in partnership with New Orleans-based Red Truck Gallery. The exhibition includes important works from Brian Dettmer, Jim Bachor, Matthew Cox, Ellen Greene, Kathy Halper, Krista Hoefle, Jeremiah Lee, Tom McDonald, Darrel Morris, Chris Roberts-Antieau, Bryan Cunningham, Adam Wallacavage, Tom Haney, Frank Relle, and Dan Barry. These artists all hold New Orleans as an important place in their artistic development. The work will remain on display through the evening performance.
We're also thrilled to announce a partnership with the Boxing Room, a New Orleans inspired restaurant based in San Francisco. Both in the alley and inside Heron Arts, they will be sharing their famous gumbo and other cuisine New Orleans is famous for. Paired with the food will be New Orleans Chicory coffee and libations that will be sure to ease your pangs for the Crescent City.
San Francisco and New Orleans share many intrinsic qualities and are two cities that have historically held the arts high on their cultural lists. Both cities endured tragic natural disasters within 100 years of each other, and as a result both value the importance of community. Heron Arts brings the spirit of New Orleans to San Francisco through music, art, food and drink, with hopes of tying these cities closer together while supporting the musicians, artists, and makers of both.
Heron Arts was founded in 2013 by Mark Slee, an active member of San Francisco's creative community, organizing events since the mid-2000s. Prior to Heron Arts, Slee was a member of Facebook's product design and development team. He is joined in 2015 by directors Noah Antieau and Tova Lobatz, who are pursuing ambitious programming that will encompass installations and experiential interactive environments, alongside traditional gallery exhibitions.
Interview Opportunities
With directors of Heron Arts, Noah Antieau and Tova Lobatz
Rebirth Brass Band
Representatives from the Musicians' Clinic
Artists: Mike Shine, Bryan Cunningham, Chris Roberts Antieau, Frank Relle
Contact Info
tova@heronarts.com
noah@heronarts.com